Billy Pape Plumbing is currently hiring plumbers and helpers for commercial and multi-family residential projects. Previous plumbing experience is required. Come join our hard-working team!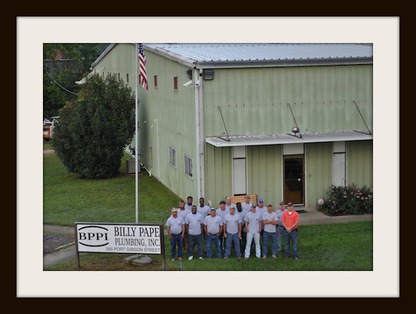 By submitting my application, I understand and agree that, if hired my employment is "at will." This means that either I or the Company may end the employment relationship at any time and for any or no reason.
I authorize, without liability, investigation of all statements in this application. I authorize all schools which I attended and all previous employers to furnish to the Company my record, reason for leaving, and all information they may have concerning me and I hereby release them and the Company from all liability for any damage whatsoever arising wherefrom. I understand that the Company may investigate my driving record, educational background, criminal record and credit history. I understand I may be notified if such an investigative report is obtained and that I will have the right to make a written request within a reasonable period of time for a complete and accurate disclosure of information concerning the nature and scope of the investigation. Following an offer of employment, and, as a continuing condition of employment should I be hired, the Company may require that I submit to a medical examination. the Company also reserves the right to require me to undergo drug and alcohol testing prior to employment or at any time during my employment, to the extent permitted by law. I understand that in event of of my employment by the Company, it shall be sufficient cause for dismissal if any of the information I have given is this application is false, misstated, or if I have failed to give any information herein requested. I understand that proof of identity and work authorization will be required upon employment in accordance with federal regulations. In event of my employment by the Company, I agree to abide by all present and subsequently issued rules of the Company.